Schedule a Free Legal Consultation To Evaluate Your Claim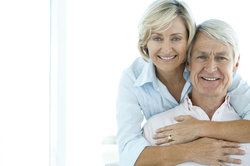 If you have been involved in an automobile or trucking accident, or if you have been affected by personal injury or medical malpractice, please contact the attorneys at Moody Law. We provide a free legal consultation to clients in the greater Lakeland, FL area to evaluate their claims and determine what type of case they may have. Our attorneys have the training and experience necessary to make an accurate assessment of the variables involved with your case, and determine the appropriate action to take. We will carefully explain all of your options and make our recommendations for moving forward. In any type of legal case, it is very important to obtain qualified representation immediately to protect your rights. If you would like to discuss your claim with an experienced professional and receive advice regarding the steps you can take to ensure your protection, please contact our office to arrange a meeting with one of our attorneys.
Your Free Legal Consultation
If you have been involved in an accident or suffered an injury, and you believe it is the result of another's negligence, our attorneys can help you determine whether you have a case. We offer free consultations to provide our clients with advice before getting involved in potentially expensive legal proceedings. Our attorneys will look into the details of your case and tell you the most appropriate way to move forward.
Motor Vehicle Accident Consultations
Video:
Why You Should Hire Moody Law
When you hire Moody Law, you will be well informed, represented, and respected. All of our attorneys make themselves available to meet with clients so they can develop a professional relationship and a bond of mutual trust with each other. The Central Florida personal injury attorneys work together as a team and deal directly and openly with their clients and to achieve satisfying results in and out of the courtroom.
Enlarge Video
View All Videos
Our law firm is experienced in handling all types of motor vehicle cases, from motorcycle to aviation accidents. Our attorneys can evaluate the facts of your case during your free consultation to determine what type of case you may have. We have years of experience taking on multiple insurance companies, recreating the scene of the accident, and determining liability in extremely complex cases.
Personal Injury Consultation
Our attorneys can determine if another party may be liable for your medical bills, as well as pain and suffering damages. If you or a loved one has suffered a catastrophic injury, such as a spinal cord or traumatic brain injury, the cost of coping with your losses can be significant. Our attorneys can review your case and develop a plan to help you collect the compensation you deserve.
Medical Malpractice Consultation
Negligence on the part of a doctor or a hospital can be devastating. If you feel that you may have fallen victim to medical malpractice, our attorneys can review your claim and determine its validity. Our attorneys are experienced in all types of malpractice cases, from birth injuries to surgical errors.
The Moody Law Advantage
Our attorneys and support staff work as a team to maximize the compensation for each of our clients. We believe that building a close and trusting attorney-client relationship is imperative to ensure that all of your needs are met throughout your case. Our clients have chosen us to represent them because of the personalized level of service that we provide, and because we have consistently helped our clients achieve optimal results with maximum compensation in a wide range of cases.
Contact Our Office
If you feel that you or a loved one have suffered because of another party's negligence, and would like an experienced attorney to evaluate your claim and determine what type of case you may have, please get in touch with our office to schedule your free consultation today.