Representing Victims of Trucking Accidents
Any auto accident can be devastating, but those involving large commercial trucks often result in tremendous losses.
At Moody Law in Lakeland, FL, our truck accident attorneys can hold those responsible for your accident accountable and help you collect maximum compensation.
Have you been in an accident?
Follow these steps...
What to Do after a Truck Accident
Stay on the Scene
After a truck accident, make sure you stay on the scene until you speak to other drivers and the authorities. If it is safe to do so, move your vehicle out of the way of traffic.
Get Help
Even if the accident is relatively minor, contact the police. You should also check for injuries and contact emergency services, if necessary.
Exchange Information
Make sure to exchange contact and insurance information with all drivers that were involved in the accident. Speak to witnesses as well if you are in the position to do so safely.
Take Photos
If you can, it is a good idea to take photos or videos of the scene of the accident, including any vehicles involved and any injuries. These can help your case later.
Avoid Admitting Fault
You may feel compelled to apologize, even if it is not your fault. A simple apology can be considered an admission of fault that can jeopardize your chances of collecting compensation.
As soon as possible after your accident, you should contact a truck accident attorney to discuss the circumstances of your accident. We offer free case evaluations at Moody Law.
If you have been injured in a truck accident, time is of the essence.
Fill out our online form or call (863) 733-9090 to speak with a member of our team.
Following these six steps is essential for your case...
The Moody Firm is the place to go for expert business and legal consulting. Excellent experience.

Jason C.
How dangerous are truck accidents?
Let's look at your options for taking action...
Insurance Claim
If the driver, trucking company, or manufacturer is at fault for your injuries, their insurance company is responsible for paying restitution. However, receiving the level of compensation you deserve can be difficult without the help of an attorney because the insurance company may offer a settlement that is far too low. Our attorneys at Moody Law can negotiate with the insurance company on your behalf to ensure you collect maximum compensation.
Filing a Lawsuit
If the insurance company is not willing to give you the settlement you deserve, one of our attorneys can file a lawsuit and represent you in court. Throughout this process, it is possible that the insurance company may agree to an acceptable settlement. Meanwhile, you can depend on us to do everything in our power to convince a jury to award you the amount you truly deserve. We have recovered millions of dollars for our clients in a variety of case types, including serious truck accidents.
Florida Follows the Rule
of Comparative Negligence
Florida courts follow a rule known as "pure comparative fault" if both parties share blame for the accident.
Under this law, judges are required to calculate both the total dollar amount of your claim and the percentage of fault that belongs to each party.
Under comparative negligence, the amount you can collect is directly influenced by how much fault you share for the accident. For instance, if you are found to be 20 percent to blame for the accident, then you can only collect a total of 80 percent of the award.
With "pure comparative fault," the rule applies even if the courts determine you are more responsible for the accident than the other driver. If the jury finds you are 80 percent at fault, you are still entitled to 20 percent of the award. However, you are responsible for paying 80 percent of the damages to the other driver.
Schedule Your Free Case Consultation
Time is of the essence after a serious accident. Our truck accident attorneys can assess your case and determine the best course of action.
You Have a Limited Time
to File a Lawsuit
In Florida, you have four years to file a lawsuit starting from the date of the truck accident.
This time limit is known as the "statute of limitations." If you miss the deadline, the Florida court system will likely dismiss your case.
Make sure to reach out to an attorney as soon as possible after a truck accident to ensure you have sufficient time to file your suit and gather evidence.
Dedicated to Helping You following an Accident
At Moody Law, our personal injury lawyers are dedicated to fighting for those who are injured or killed in truck accidents. We have obtained millions in verdicts and settlements for clients affected by the negligent actions of truck drivers, trucking companies, and equipment manufacturers. We can help achieve a successful resolution to your case. A truck accident lawyer at our offices in Bartow and Lakeland, FL, can protect your legal rights and seek compensation for your losses. Contact us online or call (863) 733-9090 today to schedule a free case review.
What Does Compensation Cover?
Stay on the Scene
After a truck accident, make sure you stay on the scene until you speak to other drivers and the authorities. If it is safe to do so, move your vehicle out of the way of traffic.
Get Help
Even if the accident is relatively minor, contact the police. You should also check for injuries and contact emergency services, if necessary.
Exchange Information
Make sure to exchange contact and insurance information with all drivers that were involved in the accident. Speak to witnesses as well if you are in the position to do so safely.
Take Photos
If you can, it is a good idea to take photos or videos of the scene of the accident, including any vehicles involved and any injuries. These can help your case later.
Isn't Filing a Lawsuit Expensive?
You and your family are likely facing mounting medical bills and concern over your livelihood. At Moody Law, we understand that you have concerns about attorney's fees and we take measures to make our services available to every client, regardless of their budget.
Initial consultations are free of charge so that we can first advise you on whether you have a case. In addition, personal injury cases are handled on a contingency basis. This means you pay no fees unless you receive compensation for your losses. So if you have concerns over cost, ask yourself: what do you have to lose?
An accident involving a large truck can easily result in catastrophic injury, including spinal cord or traumatic brain injury, as well as wrongful death.
Because of the damage that trucks can cause, truck drivers are held to a higher standard than the average motorist.
Truck drivers have a professional and legal obligation to exercise caution, to be heedful of traffic laws, and to respect other motorists when operating a commercial vehicle. If it can be shown that a truck driver or trucking company was negligent, a truck accident lawyer from our law firm can help you obtain the compensation that you deserve by holding the appropriate parties responsible for their actions.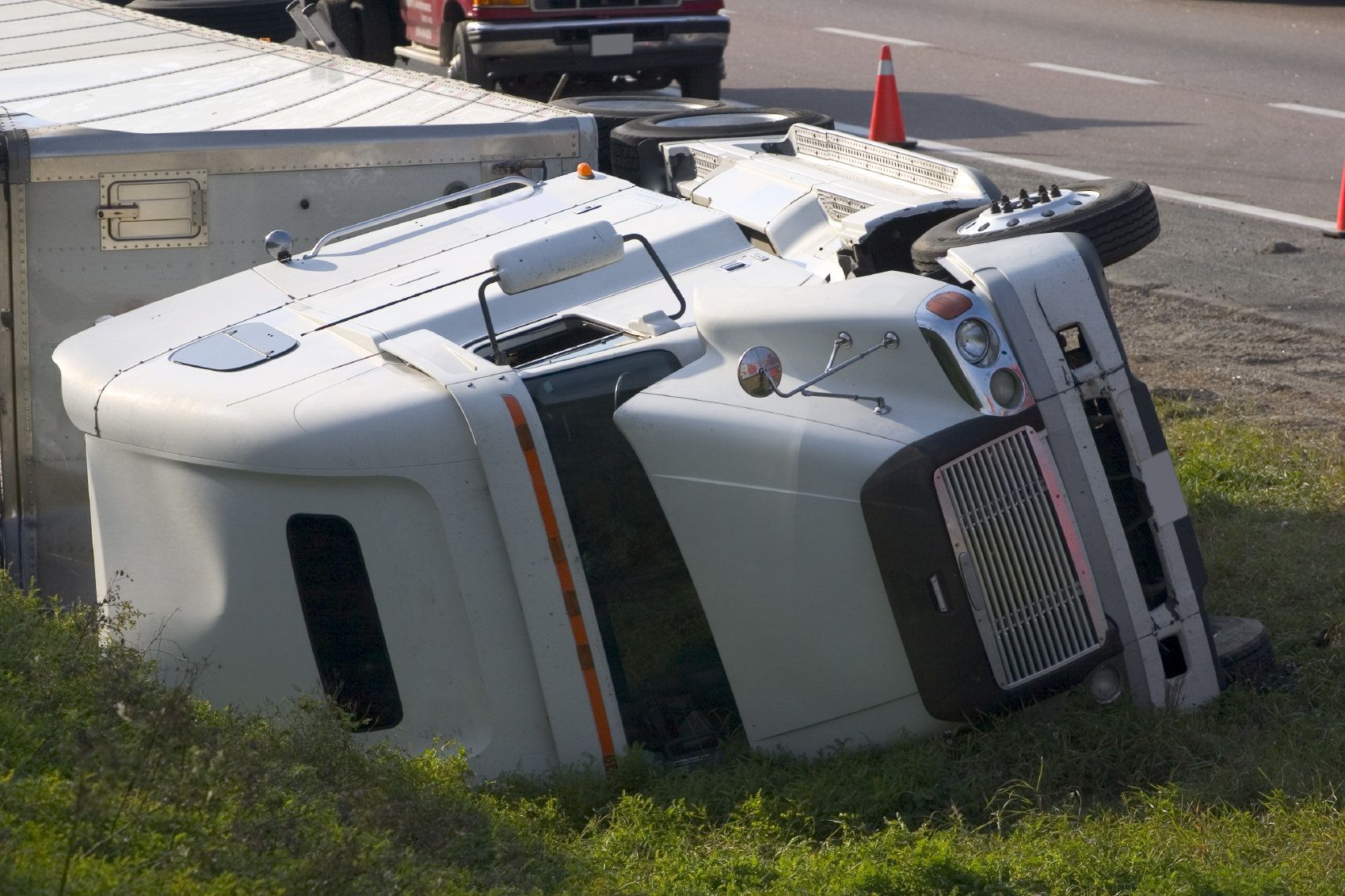 The enormous size and weight of commercial trucks make them a unique threat on America's roadways – a collision between an 80,000-pound tractor trailer and a 3,000-pound passenger vehicle is likely to be catastrophic. Additionally, the majority of fatal truck accidents occur on non-divided, two-lane roadways.
A family of four was traveling on vacation using U.S. Highway 27 for their trip to Walt Disney World. They were stopped at a traffic light when a fully loaded semi-tractor trailer rear-ended the family vehicle. One family member was killed and the other suffered serious injuries. In litigation, Mr. Moody took a video deposition of the defendant truck driver who admitted that he was in violation of Federal Motor Carrier Safety Regulations for sleep deprivation and for too many hours on the job without adequate rest. Punitive damages were claimed, resulting in a $5,600,000 award.
National Truck Accident Statistics
According to the Insurance Institute for Highway Safety, nearly 4,000 died in large truck crashes in 2016. Put another way, about one in 10 highway deaths involve a large truck. The National Highway Traffic Safety Administration (NHTSA) reports that since the late 1970's, 12 to 13 percent of all fatal crashes in the U.S. involved a large truck. In 2012, 3,921 persons were killed in collisions between a large truck and an automobile, and of those, 2,843 were riding in the smaller vehicle.
The NHTSA report showed that 95 percent of collisions between a large truck and a car involved either the front of the truck or the front of the other vehicle. The front of the truck was the point of impact in approximately two out of three two-vehicle crashes that included a large truck, and about half of these accidents were head-on collisions. In cases where police reports cited mechanical problems related to an accident, the truck was cited 70% of the time.
Trucking Accidents in Florida
The U.S. National Highway Traffic Safety Administration (NHTSA) shows that Florida consistently holds the #3 position nationally for traffic fatalities involving big rig trucks. Only California and Texas have more fatal truck crashes (and fatal traffic accidents of all kinds) than Florida.
In 2012, there were 214 Florida fatalities involving a large truck, and 185 of the victims were riding in the smaller vehicle. According to a report issued by the NHTSA, Florida was the site of 5 percent of all fatal U.S. accidents involving commercial trucks. Florida was #1 for fatalities involving smaller, single-unit commercial trucks, with 8 percent of these occurring in the state. For every 1,000 miles of public road in Florida, there were 2.6 trucks involved in fatal crashes.
The CSX Rail Terminal
Innovations in the shipping industry offer numerous benefits to our economy. At the same time, they can subject motorists to increased hazards as a greater number of freight carriers are introduced to surrounding traffic. One such innovation is the CSX rail terminal, considered the most technologically sophisticated intermodal terminal in the country. It uses enormous cranes to unload containers from trains directly onto trucks. But while the terminal certainly has its advantages, it will also increase the number of big rigs in our area, which can make the roads more dangerous for motorists. If you or a loved one has been injured in a commercial trucking accident related to work at the CSX terminal, our attorneys can determine whether the negligence of a driver or company is to blame, and help you collect the damages you deserve.
What Is the CSX Rail Terminal?
Located off State Road 60 near Lake Wales, the rail terminal opened in early April 2014 and has been heralded as the first facility of its kind in the U.S. Also known as the Central Florida Intermodal Logistics Center, the technologically advanced terminal will increase economic efficiency to an unprecedented level by using massive cranes to load and unload containers directly from trucks to trains. Once it reaches full operating capacity, the terminal is expected to process 300,000 containers a year.
How Will The Development Affect Local Drivers?
Not only will train traffic increase dramatically around Lakeland and Winter Haven (the terminal is adding two inbound and two outbound trains per day), but the number of freight carriers will also increase. Despite the innovative technology that will guide truck movement at the terminal, the increased number of trucks places other drivers at increased risk of accidents on nearby roadways. Additionally, the terminal is expected to increase local manufacturing developments in the future, with even more commercial traffic being generated. In fact, the property on State Road 60 has already been rezoned to accommodate a second business park.
Trucking Regulations
An accident between an automobile and a 10,000-pound truck can have devastating consequences. This is why truck drivers and the trucking industry are held to a much higher standard. The drivers of semi trucks, tractor trailers and 18-wheelers, along with their employers, are strictly regulated by the Federal Motor Carrier Safety Administration (FMCSA) and the Florida Department of Transportation.
Companies employing a truck driver (also called motor carriers) may be held liable in the event of an accident resulting from a driver's infraction. They are expected to maintain a strict standard for hiring and training, and to ensure that their employees take proper rest breaks and otherwise obey laws and regulations.
Truck drivers are required to undergo specialized training and to pass a road test to receive certification. There are strict guidelines for drivers regarding the number of hours they can drive, the freight they can carry, maintenance of their vehicles, and much more. Since safety is paramount, an individual may not be permitted to work as a truck driver if a physical impairment or limitation could affect his or her ability to operate the vehicle.
Traffic Rules for Truck Drivers
In the case of inclement weather, truck drivers are expected to exercise extreme caution, taking measures such as reducing speed or pulling over to stop. Rules for alcohol and drug use are extremely stringent, often prohibiting the use of certain cough medications and prescription drugs.
Other violations that can constitute negligence or reckless disregard on the part of a truck driver include:
Running a red light
Excessive speed
Blocking the road
Parking to cause a hazard
Improper turning
Aggressive driving
Inattention to road conditions
Distraction by electronics
Locking brakes and steering into oncoming traffic
Trucking Company Records
Both state and interstate trucking laws require trucking companies to keep very specific records of their drivers' actions and their vehicles. The information contained in these files can have a dramatic effect on the outcome of your claim. Our experienced trucking accident attorneys can comb through these extensive records and identify data that may swing the case in your favor or influence the amount of compensation to which you are entitled.
Maintenance Records
Motor carriers have an obligation to inspect, repair, and maintain their vehicles regularly. Federal regulations mandate they are required to keep maintenance records for at least one year. Additionally, the drivers have a duty to perform a pre-trip inspection of the vehicle before departing, and a post-trip inspection upon arrival. Failure on the part of the company or the driver to adhere to these requirements can establish proof of negligence in your case.
Driver Safety Records
Trucking companies must obtain detailed histories of their employees' driving records. During the process of hiring a new driver, employers are required to obtain the driving records for the past three years from the Department of Motor Vehicles (DMV). These records include license suspensions, traffic violations, and any accidents and injuries that the driver was involved with. Motor carriers are also required to ask previous employers if the driver has ever had any safety or substance abuse issues that may affect their driving. The final hiring requirement is a medical examination to identify any conditions that might make the driver unsafe on the road. Although these criteria are outlined in the Federal Motor Carrier Safety Regulations, some companies fail to complete (or blatantly disregard) these important steps for monetary gain. Similar to maintenance records, failure to meet any of these standards can establish negligence on the part of the trucking company.
Delivery Schedules
Drivers are legally allowed to drive a maximum number of hours per day and week. The records of the trucking companies' delivery schedules will indicate if these rules have been violated. This is especially important to establish liability when driver fatigue is suspected.
Our experienced attorneys can identify these or other rules violations during a records review for your case.
Why Choose Moody Law?
The exclusive focus of our practice is providing legal representation for those who have suffered injury or death because of the negligence of another party. Moody Law has litigated hundreds of personal injury cases, and has represented many individuals and families affected by the negligence of truck drivers and trucking companies. Our attorneys find great satisfaction in helping these clients rebuild their lives following an accident. Beginning with your first consultation, we work to form a bond of trust. We will do everything in our power to ensure that you and your family are justly compensated.
Effective Trial Representation
Daniel Moody and his associates have extensive experience representing clients in cases against large companies and insurance firms, and we are known for an aggressive, thorough approach. We approach each case with research, expertise, and confidence. We have secured multi-million dollar recoveries in several trucking accident cases. In one high-profile case, a family was awarded $5.6 million after their loved ones were killed in a collision caused by the fatigued driver of a commercial semi-tractor trailer truck. This stands as one of the largest jury awards ever obtained in Polk County.
Expertise and Dedication
At Moody Law, we work as a team, so you will receive the expert attention of three experienced attorneys and five paralegals. Our work in the area of trucking law is backed by extensive knowledge of the regulations established by the Federal Motor Carrier Safety Administration and Florida Department of Transportation.
Our clients can expect regular communication, and never have to wonder about the latest developments in a case. We will keep you informed, and you are always welcome to contact us with any questions. Our attorneys are responsive to client calls, making every effort to meet or speak with you by phone as soon as possible.
Rapid Response
If you are involved in a trucking accident, you can obtain immediate help from our Rapid Response Team. If you call us from an accident scene, we can dispatch a team of investigators and experts to immediately begin the process of documenting evidence needed to build your case.
Immediate Help at the Accident Scene
With the Rapid Response Plan, a team of investigators and experts can be dispatched to the scene of your accident as soon as it takes place. You can call our office at any time of the day or night, seven days a week, and someone will answer and arrange immediate help. As a new client of Moody Law, you will benefit greatly from the efforts of the team, who will work to secure the scene and gather important evidence that can provide invaluable support for your case.
The Rapid Response Team spends as long it takes at the accident scene, collecting and preserving evidence for accident reconstruction. This documentation process can include:
Extensive photography
Vehicle inspections
Measurement of tire tracks and other relevant evidence
Recorded witness statements
Drug or alcohol testing
Securing log book records
Building Your Case
With the help of evidence gathered by the Rapid Response Team, the attorneys at Moody Law will begin their strategic preparation of your case. We will meet and speak with any and all victims as soon as possible, and will work to establish a bond of respect and trust. We want you to know we will do everything possible to ensure that justice is served, and that you and your family are compensated for all pain and suffering. A team of three attorneys and five paralegals may be involved in your case.
Because of the damage that an 18-wheeler, tractor trailer, semi or other large commercial truck can cause, truck drivers are held to stringent safety standards under the law. Trucking companies and their employees are expected to follow rules and regulations regarding time spent driving, truck maintenance, hazardous road conditions, and alcohol and drug use. Truck drivers must also obey an extensive set of specialized traffic laws.
We examine all circumstances and aspects of trucking accidents to help our clients collect the damages they need to rebuild their lives following an accident. These damages can cover medical costs, loss of current and future wages, and possibly punitive damages for pain, suffering, and loss of quality of life.
Coping with Fatal Trucking Accidents
In some cases, a charge of wrongful death may be included in your personal injury lawsuit. There is no amount of financial compensation that can make up for the loss of a loved one. Still, the loss of a family member has lasting financial as well as emotional repercussions. Victims' families need outstanding representation to ensure that they collect damages they will need to cope with these losses. Our compassionate attorneys are here to help you collect the damages you will need to cope with your loss.
Victim Compensation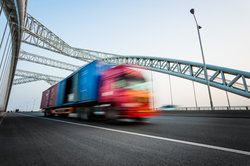 Damages may be awarded for actual losses, such as medical costs and loss of current and future wages, as well as punitive damages for pain and suffering. Punitive damages are more likely to be awarded when reckless indifference is established on the part of the driver or motor carrier, in addition to negligence. Motor carriers also must keep detailed records and carry mandatory insurance, usually the MCS-90 endorsement, that pays judgments for negligence even if the truck is not covered under its insurance policy.
Truck Accidents on Non-divided Two-lane Roadways
Millions of Americans place themselves in danger while driving every day, and drivers are particularly vulnerable to the hazards posed by commercial trucks. Truck accidents on non-divided two-lane roadways have high fatality rates, and our personal injury lawyers have years of experience representing victims of these types of collisions in Central Florida and Polk County, including Lakeland, Bartow, Winter Haven, and Haines City. If you or a loved one has been involved in an accident, we can determine whether you have grounds to file a lawsuit, and help you secure the ample compensation needed to cope with your many losses. Schedule a consultation at Moody Law today to learn more about how our legal expertise can protect your best interests.
Two-lane Highways Place Drivers at Greater Risk
The sheer size and weight of large trucks means those in passenger cars have a much higher chance of incurring debilitating injuries or being killed as a result of a collision. When the constrictive nature of a non-divided roadway places fast-moving trucks and passenger cars in dangerously close proximity, these risks become even greater. In fact, more than half of fatalities involving multi-ton trucks occur on a non-divided two-lane road. Poor weather conditions, distracted or fatigued drivers, and excessive speed or unsafe driving practices can all contribute to the increase in danger. The trucking industry is governed by strict regulations to ensure your safety. When these regulations are not obeyed, the repercussions can be devastating.
Protect Your Best Interests
If you have been involved in any kind of auto accident, it is extremely important to refrain from discussing fault at the scene. Instead, contact the rapid response team at Moody Law. We are available 24 hours a day to dispatch a team of experts to the scene of your accident. Out attorneys will gather the information necessary to build a compelling case on your behalf. You can trust our attorneys to thoroughly analyze the crucial details of your accident to provide you with outstanding representation.
From the moment you reach out to us, our attorneys will act quickly and aggressively to gather evidence. Driver logs, company maintenance records, black box data, and witness accounts can all be pertinent in the construction of your case. Often, an entity other than the driver, such as the Florida Department of Highway Safety of Motor Vehicles (the organization responsible for enforcing cargo regulations) may be at fault. We have successfully handled hundreds of auto accident cases, and will use our knowledge to help you collect the damages you deserve.
Truck Driver Fatigue and the Disastrous Consequences That Can Result
When truck drivers are fatigued or tired, they are much more likely to make errors that can have serious consequences. Even if a driver does not fall completely asleep, they can make grave errors that can cause serious auto accidents and endanger the safety of others. At Moody Law, we have helped countless truck accident victims receive compensation for injuries that result from truck driver fatigue. Our law firm, with offices serving Central Florida and Polk County, including Lakeland, Bartow, Winter Haven, and Haines City, has a skilled team of lawyers and support staff who are experienced in trucking accident negotiation and litigation. After an accident, it is important that you seek legal representation as soon as possible to protect your rights. Contact Moody Law today to speak with an attorney and schedule a consultation.
Fatigue and Large Truck Accidents
More fatalities occur from trucking accidents in the first hour after a driver has taken a break of at least eight hours than during any other time. While you may commonly associate grogginess and fatigue with the end of a long work day, freight truck drivers often experience tiredness at the beginning of their shifts as well.
When a big truck, or semi-trailer, is operated by a tired driver, its sheer mass and speed alone are a danger on the road. Even seemingly minute lapses in concentration can cause a driver to lose control of the truck's path. When a semi collides with another vehicle or causes another automobile to lose control, the results can be devastating.
Auto accidents resulting from truck driver fatigue can lead to serious injuries and even death. In a worst-case scenario, you may be seeking compensation for a loved one who was fatally injured because of a trucking accident. In these cases, the Moody Law team may hold the trucking company and driver responsible for wrongful death.
When Injury Results from Truck Driver Fatigue
When drivers cause accidents because of fatigue, they and their employers may be found responsible for the accidents. For example, Hours of Service (HOS) violations can be used to show negligence. Even if a trucking company's insurance covers damage to your vehicle and expenses related to incurred injuries, you may be entitled to further compensation. To help you receive compensation for your pain and suffering, Moody Law's rapid response team will work swiftly following your accident to determine the negligent parties. The Moody Law rapid response team will thoroughly investigate your case to determine when the driver last rested, if his or her vehicle was properly maintained, and a variety of other factors that may have contributed to your accident. Our understanding of this complex area of law can ensure we thoroughly review every facet of your case.
Understanding Federal Motor Carrier Safety Regulations
Commercial trucks on our roadways have the potential to be extremely dangerous. Because of this, the U.S. government has developed and continues to promote a set of rules that specifically apply to interstate commercial truck drivers and the companies that employ them. Almost any accident involving a commercial truck is likely to involve violation of these rules, collectively called the Federal Motor Carrier Safety Regulations (FMCSR). The personal injury attorneys at our Lakeland law firm serving Central Florida and Polk County, including Bartow, Winter Haven, and Haines City, are experts in trucking law, and we have represented numerous victims of accidents resulting from violation of the FMCSR. If you or someone you love has been involved in an accident with a commercial truck, contact one of our experienced attorneys today.
About FMCSR
The Federal Motor Carrier Safety Administration (FMCSA) was established within the Department of Transportation on January 1, 2000. Its primary mission is to prevent commercial motor vehicle-related fatalities and injuries. The administration focuses on ensuring safety in motor carrier operations through:
Strong enforcement of safety regulations
Targeting high-risk carriers and commercial motor vehicle drivers
Improving safety information systems and commercial motor vehicle technologies
Strengthening commercial motor vehicle equipment and operating standards
Increasing safety awareness
This mission to protect public safety is carried out largely through the enforcement of the FMCSR. Unfortunately, it is common for trucking companies and the drivers they employ to routinely ignore or blatantly violate the safety provisions of the FMCSR.
Common Rule Violations
Trucking accidents are commonly caused by violation of one or more FMCSR. A few of the most relevant regulations summarize:
Trucking companies are required to be knowledgeable about and comply with trucking regulations, and they must teach these regulations to every driver and employee.
Truck drivers must be over 21, pass a test and physical exam related to their ability to safely operate a large truck, read and speak English, and have a valid commercial motor vehicle operator's license issued by only one state or jurisdiction.
A truck driver is automatically disqualified from driving a commercial motor vehicle if they are caught driving under the influence of alcohol or drugs. This includes driving with an alcohol concentration of 0.04% or more, or consuming any alcohol within four hours before driving. A motor carrier cannot permit a driver who is disqualified to drive a commercial motor vehicle.
Trucking companies should not encourage drivers to violate regulations. Examples include paying truck drivers by the mile, and not paying for inspections, required rest time, or time out of service due to safety concerns.
Trucking companies should monitor driver logs and must not permit or require drivers to exceed Hours of Service (HOS) rules. An employer can be held responsible if a driver falsifies service time, rest time, inspections, or other data.
Drivers must use extreme caution in the operation of a commercial motor vehicle in hazardous conditions that adversely affect visibility or traction (such as those caused by snow, ice, sleet, fog, mist, rain, dust, or smoke) and must reduce speed when such conditions exist. If conditions become sufficiently dangerous, drivers must discontinue operation of the vehicle.
In short, these regulations are in place to protect the public from drivers who are fatigued, impaired, unqualified, or driving in an unsafe manner, and to discourage employers from allowing or ignoring these behaviors.
Understanding the MCS-90 Endorsement
Interstate trucking is a highly regulated industry. These trucking laws were put in place to protect the public, which must share the roads with tractor-trailers that put them at risk due to their enormous size and weight. One aspect of regulation is mandatory insurance requirements. Usually, when a catastrophic truck accident occurs, the trucking company's vehicle is covered under its insurance policy. If the truck is not covered under the insurance policy, the mandatory MCS-90 endorsement acts as a safety net. Attorneys at our law firm serving Central Florida and Polk County, including Lakeland, Bartow, Winter Haven, and Haines City, can apply MCS-90 so trucking accident victims can receive the compensation they deserve. We are a dedicated team of personal injury experts with extensive truck accident experience. If you have been involved in an accident with a commercial truck, contact our office to schedule a a free consultation.
Background
Under the Motor Carrier Act of 1980, trucking companies must comply with certain financial responsibility requirements by maintaining insurance (or another form of surety) to pay victims in case of an accident resulting from their negligence. The majority chooses to purchase an MCS-90 endorsement as part of their Truckers Coverage Form or Business Auto Policy. The only time the MCS-90 applies is when the insurance policy it is attached to does not provide coverage for a judgment against the trucking company. There are a number of reasons that coverage might not be provided. For example, it could be due to an underwriting mistake, insolvency, or the policy's terms and how they relate to the crash. Regardless of the reason, the MCS-90 prevents insurance companies from denying claims even if the commercial truck involved in the accident is not listed in the policy. The endorsement provides insurance coverage up to $750,000.
Application of MCS-90
For the MCS-90 to apply, the following circumstances must exist:
The vehicle is being utilized in interstate commerce, and the accident occurs within the U.S.
The vehicle is not covered under the responsible party's insurance policy
There is a final judgment for negligence in operation of the motor vehicle
No other source of recovery for the injured plaintiff exists from the insured (and possibly from any other party)
The claimant is a third party who incurred bodily injury or property damage rather than the insured itself (in other words, the MCS-90 does not apply to employee injury or cargo)
When you are an injured party in a truck accident and the insurance company cites a coverage issue as a defense, your attorney should immediately file a lawsuit against the trucking company, the driver, and the owners. This situation is exactly why the MCS-90 was created under federal law.
Effectiveness of the MCS-90
The MCS-90 is a potent tool against insurers who would attempt to use "coverage defenses" to avoid paying judgments to injured parties. The provision states that "no condition, provision, stipulation, or limitation contained in the policy, this endorsement, or any other endorsement thereon, or violation thereof, shall relieve the company from liability or from the payment of any final judgment, within the limits of liability herein described, irrespective of the financial condition, insolvency or bankruptcy of the insured." This broad language prevents the insurance company from denying claims in all but the rarest of cases.
Trucking Accidents FAQ
Who can be held liable in a truck accident case?
Each truck accident case is unique and can be very complex. Over the years, Mr. Moody has handled numerous high profile large trucking accident cases. A lawyer from Moody Law can review your claim and help determine which parties to file a lawsuit against. Depending on the circumstances of the accident, it may be possible to file suit against the following parties:
The truck driver
The trucking company
The truck or trailer owner
The owner or loader of the hazardous freight
The manufacturer of a defective part
A third-party maintenance company
A Federal or State Motor Carrier
What compensation can I receive?
Even though every case is different and it is impossible to determine the value of your case or the compensation that you may be eligible to receive without first conducting a thorough case review, the plaintiff can typically obtain financial compensation for medical costs, rehabilitation costs, loss of wages (including future wage loss stemming from an inability to work or lost earning capacity), loss of enjoyment of life, inconvenience and pain and suffering. If a loved one has suffered a catastrophic injury or wrongful death, it is also possible to obtain financial compensation on his or her behalf.
How do truck accident cases differ from auto accident cases?
Truck drivers are trained and certified professionals who have an obligation to operate their vehicles with due care under specific regulations and laws dealing with commercial truck drivers. Because truck drivers are held to a higher standard than regular motorists under the law, and the cases are often worth far more than a standard accident claim as a result of the defendants' resources, it cannot be overstated that truck accident cases differ greatly from standard auto accident cases. Truck drivers also must obey strict federal and state guidelines on the number of hours they drive, repair schedules, warning signals, as well as what type of freight is carried and on what roads that freight is carried. Failure to obey these strict guidelines may have been the cause of the crash.
Is there a statute of limitations for personal injury claims?
Yes. If the statute of limitations expires, you permanently waive your right to file a lawsuit for financial compensation. If you believe that you have a claim, it is important to contact the personal injury attorneys at Moody Law as soon as possible. We can review your case and determine whether you have met the statute of limitations. It is important to seek legal counsel as soon as possible, as filing a personal injury lawsuit can be a long, involving process. Providing your attorney with ample time to prepare your case can prove advantageous. Also, an attorney may be needed to preserve valuable evidence. If you do not act quickly, this valuable evidence may be destroyed or lost.
Why should I hire a personal injury lawyer?
Large trucking companies and insurance companies have the resources to mount an extensive defense strategy. To give yourself the best chance of obtaining the financial compensation that you are entitled to, it is important to seek the legal counsel and representation of an experienced attorney. In most cases, the faster you hire a lawyer the sooner evidence and facts supporting your personal injury or wrongful death case can make a difference on the outcome. It is important in trucking accident cases and automobile accident cases that an investigation to preserve the crash scene with photographs, measurements, and an inspection of all of the vehicles. At Moody Law, we have our own investigative experts who are skilled at accident reconstruction and preserving scene evidence.