Representing Victims of Trucking Accidents
Dedicated to Helping You following an Accident
At Moody Law, our personal injury lawyers are dedicated to fighting for those who are injured or killed in truck accidents. We have obtained millions in verdicts and settlements for clients affected by the negligent actions of truck drivers, trucking companies, and equipment manufacturers. We can help achieve a successful resolution to your case. A truck accident lawyer at our offices in Bartow and Lakeland, FL, can protect your legal rights and seek compensation for your losses. Contact us online or call (877) 883-9090 today to schedule a free case review.
According to the Insurance Institute for Highway Safety, nearly 4,000 died in large truck crashes in 2016. Put another way, about one in 10 highway deaths involve a large truck.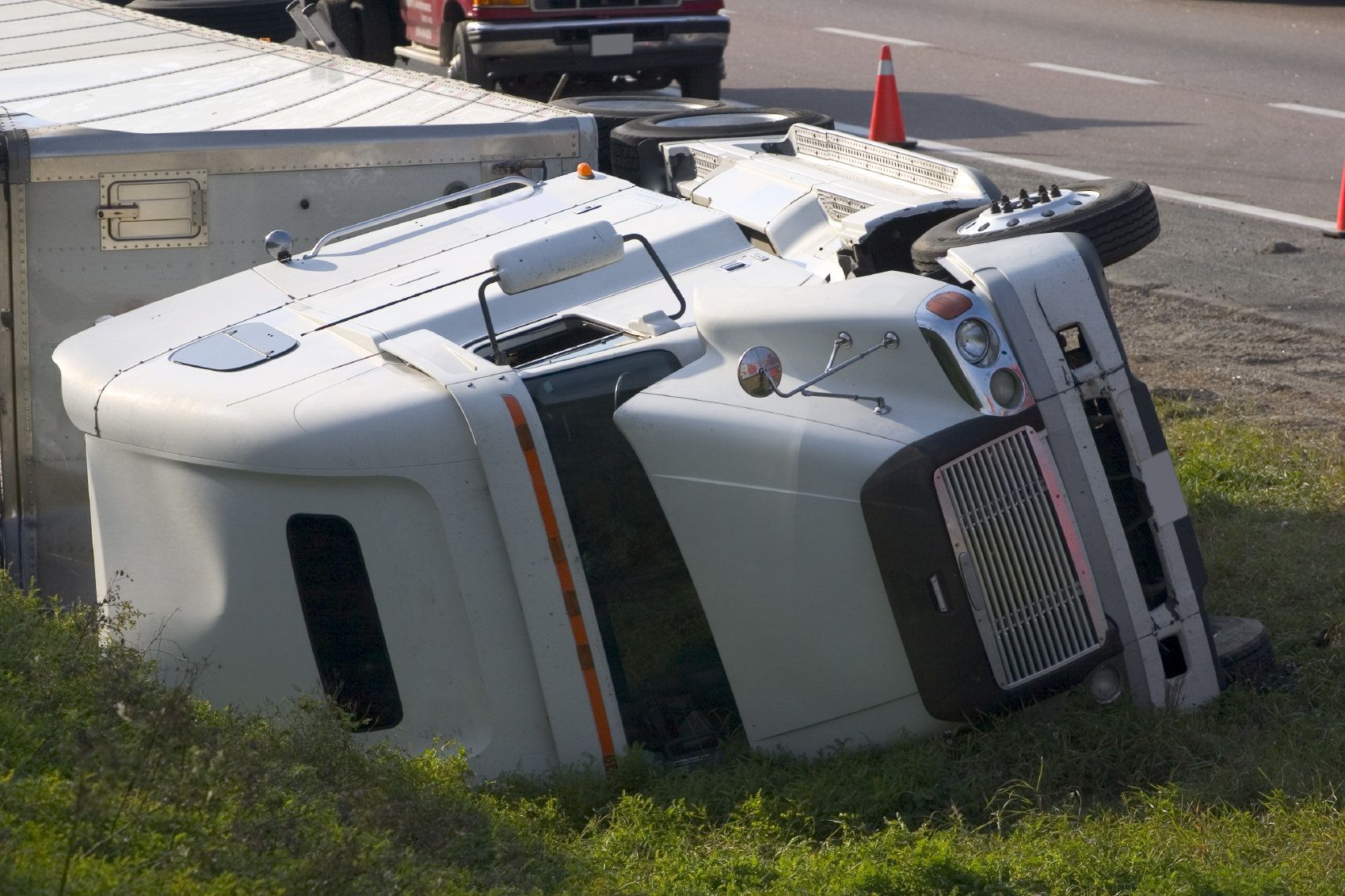 The enormous size and weight of commercial trucks make them a unique threat on America's roadways – a collision between an 80,000-pound tractor trailer and a 3,000-pound passenger vehicle is likely to be catastrophic. Additionally, the majority of fatal truck accidents occur on non-divided, two-lane roadways.
An accident involving a large truck can easily result in catastrophic injury, including spinal cord or traumatic brain injury, as well as wrongful death.
Because of the damage that trucks can cause, truck drivers are held to a higher standard than the average motorist.
Truck drivers have a professional and legal obligation to exercise caution, to be heedful of traffic laws, and to respect other motorists when operating a commercial vehicle. If it can be shown that a truck driver or trucking company was negligent, a truck accident lawyer from our law firm can help you obtain the compensation that you deserve by holding the appropriate parties responsible for their actions.
"A family of four was traveling on vacation using U.S. Highway 27 for their trip to Walt Disney World. They were stopped at a traffic light when a fully loaded semi-tractor trailer rear-ended the family vehicle. One family member was killed and the other suffered serious injuries. In litigation, Mr. Moody took a video deposition of the defendant truck driver who admitted that he was in violation of Federal Motor Carrier Safety Regulations for sleep deprivation and for too many hours on the job without adequate rest. Punitive damages were claimed, resulting in a $5,600,000 award."
Common Causes of Truck Accidents
There are many common causes of truck accidents that may be considered grounds for filing a lawsuit. We can review your case and help determine your lawsuit eligibility.
Driver negligence (including violations of federal and state trucking regulations)
Driving while under the influence of drugs or alcohol
Failing to properly maintain the vehicle
Improperly loading a truck
Inadequate driver training
Defective equipment
It may also be possible to file for additional compensation if it can be shown that a truck driver's or trucking company's negligent actions exacerbated the effects of a motor vehicle crash. For example, if a truck driver failed to abide by the Florida Department of Highway Safety and Motor Vehicles' hazardous cargo regulations, and additional damage occurred as a result, our law firm will help ensure that the liable party is punished for such negligence.
Contact an Attorney Today
If you or someone you love has been injured or killed in a truck accident, an attorney from Moody Law can help. Our attorneys can help you obtain compensation for your losses and expenses.
If you would like to learn more about truck accident cases or Florida's accident statistics, please visit our Truck Accidents FAQ and Florida Trucking Fatalities page. We also specialize in accidents related to the CSX Terminal. To schedule a free, no-obligation consultation, or obtain immediate assistance from our Rapid Response Team, please contact us online, or give us a call at (877) 883-9090 today.