Hit and Run Motorcycle Accident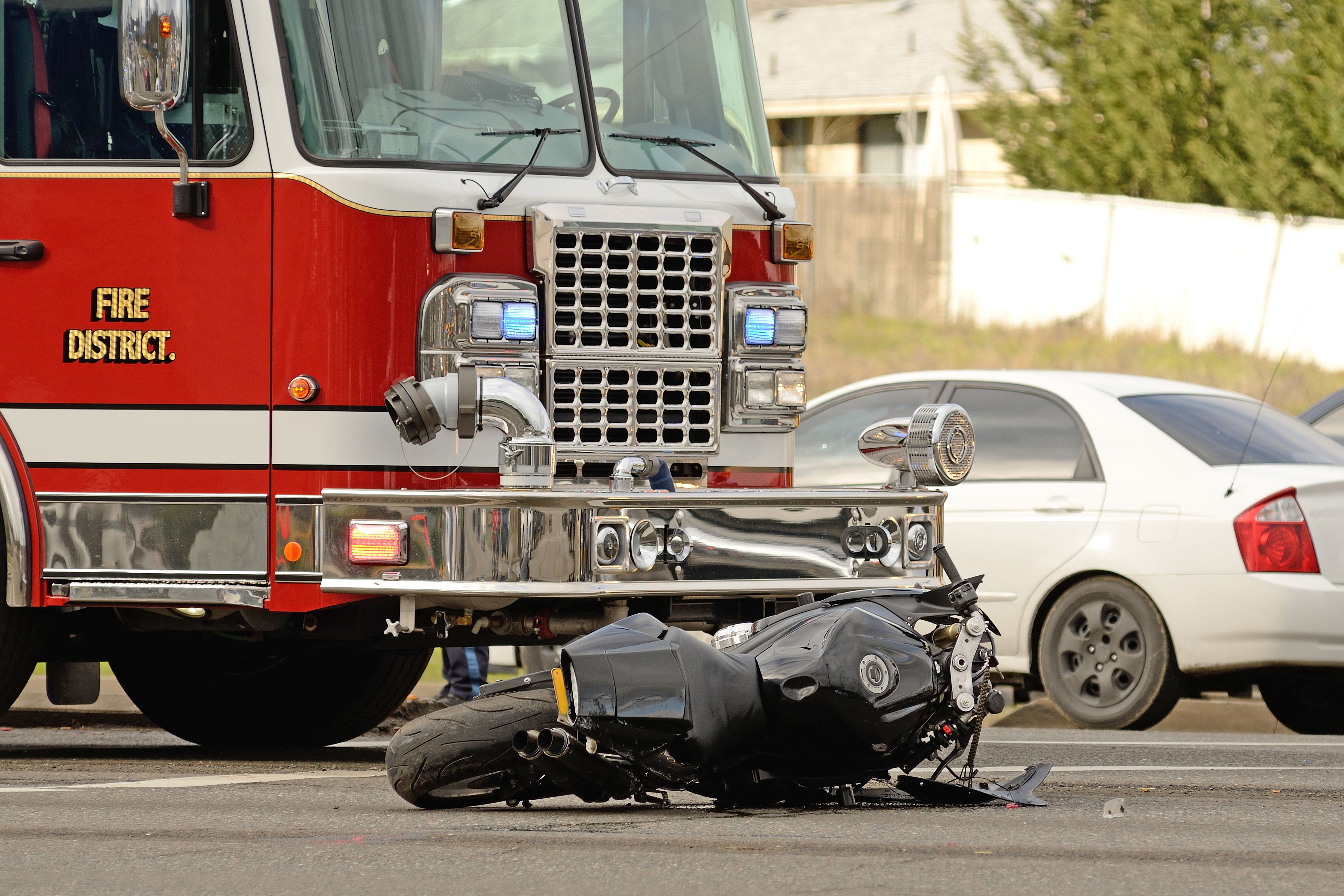 Motorcycle accidents can cause devastating damages, including catastrophic injuries. Unfortunately, when people are responsible for a motorcycle crash, they sometimes flee the scene of the accident rather than staying around to face the consequences of their actions.
Victims of hit and run motorcycle accidents should take appropriate steps after a collision to increase the chances of finding the responsible driver, and to ensure that they are properly compensated for crash damages. Here, the hit and run accident lawyers from Moody Law go over the steps that Lakeland, FL, and Winter Haven, FL, drivers should take when a driver has left the scene of a collision.
Dangers of Hit and Run Accidents
A hit and run accident refers to any collision where one of the involved parties flees the accident scene without exchanging information, offering aid to other involved parties, and reporting the collision to proper authorities. Hit and run accidents can be dangerous, especially for motorcycle riders. If someone is injured in a hit and run motorcycle crash, the medical attention they need may be delayed. This can exacerbate crash injuries, prolong suffering, and increase the financial damages associated with accident injuries.
What To Do After a Hit and Run Crash
The most important priority after any automobile accident is seeking appropriate medical attention. However, if involved riders are not seriously injured or do not require immediate medical treatment, there are steps they can take to increase the chance of finding at-fault drivers in a hit and run accident. If possible, we recommend that hit and run accident victims:
Call the police immediately and report being in an accident with a hit and run driver
Write down any information they remember about the fleeing vehicle (make, model, color, license plate number, etc.)
Collect contact information from accident witnesses and ask them to write down any information they recall about the fleeing driver or vehicle
Take photos of the accident scene, including vehicle damages and crash injuries
Check the accident area for any cameras that could help in identifying the hit and run driver
Report the accident to your vehicle insurer
Contact a motorcycle accident lawyer to discuss the legal steps that should be taken to pursue appropriate compensation
Liability for Hit and Run Accidents
A hit and run is a crime. It is illegal to be involved in a traffic accident and then knowingly fail to stop and provide information or aid. If a driver is responsible for a motorcycle accident, and then flees the scene of the crash, they should be held liable for resulting damages. Unfortunately, an accident victim can only file a personal injury claim against liable parties if the hit and run driver is identified and found. That is why the steps taken immediately after a hit and run are so crucial.
If the hit and run driver is not identified, drivers may be able to collect compensation through their own insurance company. If drivers have coverage for uninsured drivers, this policy should provide financial compensation for losses related to the crash.
Contact Us
If you or a loved one has been injured in a hit and run motorcycle accident, the lawyers at Moody Law can assist you in pursuing the financial compensation you are due. To discuss your crash with our legal team, send us a message online or call our Lakeland law firm at (863) 284-9090.
Related to This