Texting and Driving Can Place Drivers at Risk
If you or a loved one have suffered serious injuries at the hands of someone who was texting and driving, an experienced attorney at Moody Law can help. Serving Central Florida and Polk County, including Lakeland, Bartow, Winter Haven, and Haines City, we exclusively limit our legal representation to clients and their families who have sustained injury or death resulting from the negligence of others. Drivers who are texting at the time of an auto accident are likely responsible for injuries that result. We can explain your legal rights and help you seek the compensation that you deserve. Contact us today to schedule a personal consultation.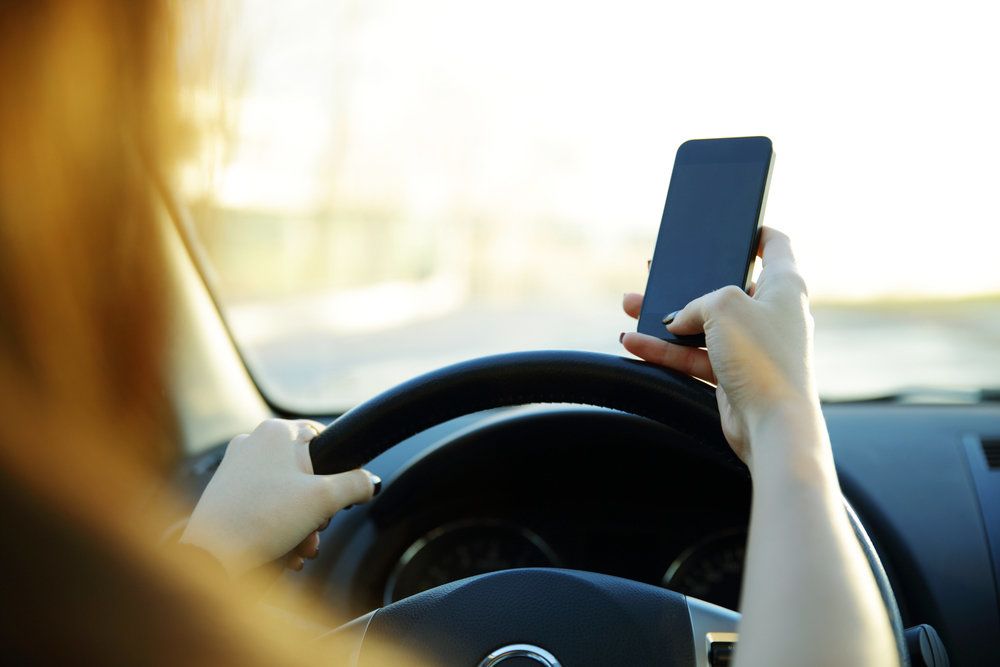 A Growing Problem
The National Safety Council estimates that texting and driving causes 300,000 to 700,000 accidents every year. It has become a serious problem, especially among younger drivers. Studies have found:
Eleven percent of drivers aged 18 to 20 who were involved in an automobile accident and survived admitted they were sending or receiving texts when they crashed. (FCC.gov)
Ten percent of all drivers under the age of 20 involved in fatal crashes were reported as distracted at the time of the crash. This age group has the largest proportion of drivers who were distracted. (distraction.gov)
Seventy-one percent of teens and young people say they have composed or sent text messages while driving. Seventy-eight percent of teens and young adults say they have read a text message while driving. (NHTSA.gov)
Drivers in their 20s make up 27% of the distracted drivers in fatal crashes. (NHTSA.gov)
A 2009 Pew Research Center survey found that 26% of 16- and 17-year-olds admitted to texting while behind the wheel.
Not only young people are texting and driving, however. A 2010 follow-up survey by Pew Research Center found that nearly half of adults who use text messaging (27% of all U.S. adults) reported they had sent or received messages while driving.
How Texting While Driving Causes Accidents
Because text messaging requires visual, manual, and cognitive attention from the driver, it is by far the most alarming kind of distracted driving. In fact, the Virginia Tech Transportation Institute found that text messaging creates a crash risk 23 times worse than driving while not distracted. If you text while driving, your eyes leave the road for an average of five seconds. Traveling at 55 mph, this is enough time to cover the length of a football field - essentially blindfolded.
Therefore, most states, including Florida, have banned the practice of texting and driving. As a result, insurance companies and lawyers can easily determine fault in the event of an accident. When an insurance company evaluates an accident to determine fault, the adjuster consults the police report to determine if either driver was violating traffic laws at the time of the accident. If a driver has violated a law, he or she will take on a great deal, if not all, of the responsibility for the accident.
Lawsuits and Compensation
When texting and driving causes a car accident, insurance payments might not be enough to cover the entire cost of the damages. When insurance is insufficient, the injured party will be able to pursue legal action against the driver responsible for the accident. If the driver was texting, that fact will play a significant role. Personal injury lawsuits award damages to an injured plaintiff when the defendant's negligence was the cause of the accident and the injuries. A driver who is texting at the time of the accident faces the strong possibility of losing a lawsuit, as well as being held legally responsible for the entire cost of the other party's injuries, which can reach astronomical totals in cases of brain and spine injury.
Contact Us to Learn More
A driver who is texting is considered a distracted driver, and therefore is not upholding their duty to other drivers or pedestrians. If you or a loved one have been injured in a car accident caused by texting while driving, our experienced, aggressive attorneys can secure the full compensation you deserve. Schedule an appointment with Moody Law today to schedule a free consultation.