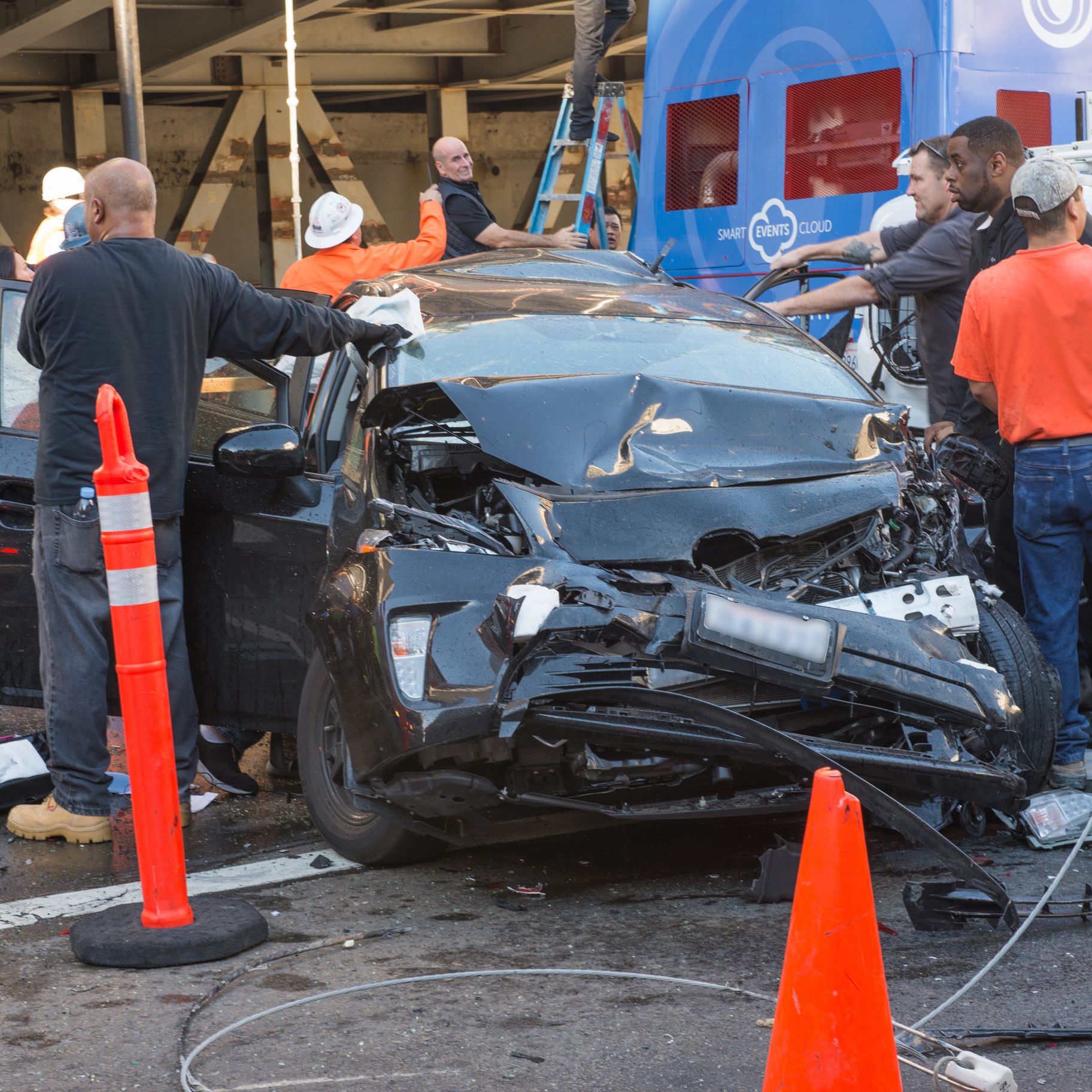 Wrong way car accidents, or head-on collisions, are one of the more rare types of vehicle crashes. Unfortunately, even though these accidents do not happen as frequently as others, the damages they cause tend to be much worse, with most resulting in catastrophic injuries or death.
Wrong way car accident victims are likely to be burdened by costly medical expenses, emotional trauma, and pain and suffering. Individuals in Lakeland, FL, Winter Haven, FL, and surrounding areas who have been injured in a wrong way accident can work with car accident lawyer Daniel D. Moody to pursue financial compensation for their losses.
When Are Wrong Way Car Accidents Most Likely?
A wrong way car accident can occur when one vehicle is traveling down the road in the wrong direction, or the opposite of oncoming traffic. While these types of accidents can happen at any time, they are more likely to happen at night or during the weekend. The reasons that wrong way accidents are more common during these time frames are that driver visibility is limited at night (which makes it easier to miss a road sign or misread an intersection), and drunk driving (a leading cause of wrong way accidents) occurs more frequently at night and on the weekend.
Causes of Wrong Way Car Accidents
Most drivers are able to determine the correct flow of traffic and stay in the appropriate lane, which is why wrong way car accidents are so rare. When a wrong way accident occurs, it is often because the driver was impaired in some capacity, or they failed to pay attention to the road. Common causes of wrong way car accidents include:
Driving under the influence of drugs or alcohol
Texting while driving, and other forms of distracted driving
Driving while fatigued
Disoriented drivers (most often the elderly)
Wrong way accidents are not always completely the fault of a driver. They can also be caused by poor intersection design, inadequate roadway lighting, or inadequate or confusing road signage.
Wrong Way Accident Injuries
When a vehicle is traveling the wrong way down the road, they face other cars head-on. This leaves other drivers with little chance to maneuver or defend themselves. Since the front of the car does not have a lot of protection, wrong way accidents are often catastrophic, resulting in injuries such as:
Head trauma, including traumatic brain injury
Neck injury
Traumatic spinal cord injury
Broken bones
Chest/thoracic trauma
Other Accident Damages
Physical injuries are usually only one source of loss for our Lakeland clients. In the aftermath of a wrong way accident victims are likely to suffer substantial financial losses related to:
Medical expenses
Cost of on-going therapy and/or rehabilitation
Lost wages
Diminished wage earning capacity
Accident victims can work with Daniel D. Moody to go after liable parties for financial losses such as these, as well as non-economic losses like pain and suffering.
Contact Us Today
Car accident lawyer Daniel D. Moody has helped countless injury victims collect compensation for accident losses, and he can do the same for you. To discuss your case and consider your best course of legal action, send us a message online, or call our law firm at (863) 284-9090.
Related to This